Companies expect overtime, "Hospodárske Noviny"
Jitka Weber, Regional Principal for Pedersen & Partners Executive Search was recently interviewed by Hospodárske Noviny, where she discussed the challenges managers face when trying to balance life with extended working hours that are expected of today's managers.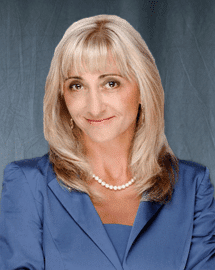 It is a fact that 30-year-olds have around 40 years of work life ahead of them and should treat their bodies accordingly. Young people don't realize how exhausting and demanding a busy work style will be over time. "However, our body keeps a record of these strains and one day it pays us back," says Weber.
Large shifts have occurred in work style in the last 20-30 years, especially in production and commercial roles. Before, top level managers went to work from 7:00 until 16:00, today's 30-year-old middle managers or project managers are expected to work 1-2 hours above the official working day, sometimes during weekends as well.
"It is important to have a good work-life balance, in order to remain productive also in 30/40 years," commented Weber. Sometimes, it is perceived as a weakness not to accept a longer work schedule, and many companies are measuring success, not by the amount of hours spent at work, but by the goals which have been reached. To advise companies to let their managers work less, is of course a very unpopular recommendation and cannot be expected to be met with much enthusiasm. Managers have to be guided into working more efficiently, use modern communication tools and learn how to set priorities. If someone has a 12-16-hour-workday, he needs to address the fact with their manager and together they have to adjust the job responsibilities, and learn good time management.
Some middle managers start their day with meetings at 9:00 and finish at 17:00. Only then can they really start doing their job. They will then stay until 23:00. "The result is an overworked, tired manager who is, in addition, under pressure to be creative and have new ideas. This is of course impossible," adds Weber. In the long run, the body will send signals that it's too much. And this has already forced many good managers to reassess their career path and goals.
Published Kristýna Greplová by Hospodárske Noviny
Download the original in PDF:
Jitka Weber Firmy čekají, že lidé budou pracovat přesčas.pdf