Heuer ohne "Zinseszinseffekte", "Die Presse"
January 11th, 2013 - Austria, Vienna - Gehaltsgespräche. Jetzt ist die Zeit dafür: 2013 sind kaum Zuwächse bei den Salären zu erwarten. Mit guter Vorbereitung können Mitarbeiter mehr für sich herausholen.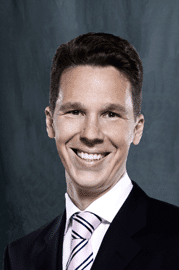 Optimal sei die Zeit, um Mitarbeitergespräche zu führen, erklärt Conrad Pramböck. Da in vielen Unternehmen das Geschäftsjahr parallel zum Kalenderjahr verläuft, eignen sich die ersten Wochen nach Silvester besonders, um die Leistungen des letzten Jahres Revue passieren zu lassen und einen Ausblick auf die weitere Zusammenarbeit zu wagen, so der Leiter des Bereichs Compensation Consulting Pedersen & Partners. Ein fixer Bestandteil dieser Jahresbeurteilungen sind Gehaltsgespräche. Aufgrund der mäßigen Konjunktur werde es allerdings dieses Jahr besonders schwer werden, dabei viel herauszuholen.
Pramböck rechnet im Schnitt mit Zuwächsen beim Salär von drei Prozent – kollektiv-vertragliche Vorrückungen bereits inklusive. Nach Abzug der Inflation bleibt also kaum eine Steigerung übrig. Der Compensation-Experte empfiehlt dennoch, mit hohen Forderungen in das Gespräch zu gehen: Fünf bis zehn Prozent plus sollten Mitarbeiter verlangen. Auch wenn am Ende der Verhandlung nur ein bedeutend kleinerer Betrag übrig bleibt. Auch mit Alternativen – wie Sachprämien oder sonstigen Vergünstigungen – sehe es dieses Jahr schlecht aus: "Unternehmen sparen auf allen Ebenen", so Pramböck.
Alternative: Einmalzahlungen
Statt Gehaltserhöhungen könnten Mitarbeiter in diesem schwierigen Jahr versuchen, Einmalzahlungen für sich herauszuschlagen. Diese brächten den Unternehmen zwei Vorteile: Erstens müssten die Gehaltsschemata dann nicht angepasst werden – Pramböck: "Wenn einer im Unternehmen etwas bekommt, dann wollen es die anderen auch" – und außerdem würden die "Zinseszinseffekte" durch künftige Steigerungen ausfallen.
Darüber hinaus empfiehlt der Berater Folgendes für das Gehaltsgespräch:
• Initiative. Normalerweise spricht der Vorgesetzte das Thema nach der Beurteilung an. Wenn dies nicht so ist, dann sollte der Mitarbeiter nicht schüchtern sein und das Salär selbst zum Thema machen.
• Abwarten. Das Gehalt sollte zum Schluss des Gesprächs kommen: Dann hat der Mitarbeiter idealerweise bereits ausreichend Argumente auf den Tisch gelegt, die eine Erhöhung rechtfertigen.
• Argumente. Wer mehr will, muss das gut begründen können. Mehr Verantwortung oder eine größere Anzahl an Mitarbeitern sind die härtesten "Währungen" auf dem Gehaltsmarkt, berichtet Pramböck aus seiner beruflichen Erfahrung.
• Schriftlichkeit. Das Vereinbarte sollte jedenfalls verschriftlicht werden – ein kurzes E-Mail, in welcher das Verhandlungsergebnis bestätigt wird, reicht dabei völlig aus.
• Geduld. Keinen Erfolg gehabt? Wer gar nichts herausschlagen sollte, dem empfiehlt der Compensation-Experte, zumindest gleich einen Termin für das nächste Gespräch – etwa ein halbes Jahr später – zu vereinbaren und bis dahin auf bessere Zeiten zu hoffen.
Zur Person
Conrad Pramböck ist seit Jänner 2012 Head of Compensation Consulting bei Pedersen & Partners, einer internationalen Personalberatung in 47 Ländern. In dieser Funktion berät er weltweit zum Thema Gehalt. Der promovierte Jurist begann seine berufliche Karriere 1998 beim deutschen Beratungsunternehmen Kienbaum in Wien. Von September 2004 bis Oktober 2011 war er als Head of Compensation Consulting bei der österreichischen Personalberatung Neumann International tätig. Zu seinen Schwerpunkten zählen Gehaltsvergleiche und variable Vergütungssysteme.
Written by Nikolaus Koller for Die Presse
Download the original in PDF:
Heuer ohne "Zinseszinseffekte".pdf