A niche position - Facility Manager, "HR Portal"
August 13th, 2013 - Budapest, Hungary - Tamas Gönczi, Principal with Pedersen & Partners Executive Search discusses the shortage of talent for Facility Managers in Hungary with "HR Portal."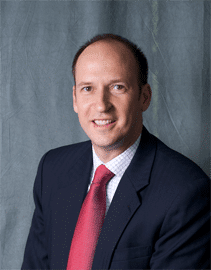 If a public institution, an industrial or office building is managed by a qualified Facility Manager, it will benefit everyone. It is good for the owner and for the management, because the efficient operation of the building will result in the decrease of maintenance costs so the company can save expenses. If it is a win-win situation, and there is demand on the market for qualified professionals, why there aren't loads of capable facility managers in Hungary?
The answer lies in the complicated nature of the profession. "Previously it was enough to have sufficient engineering and technical knowledge. Nowadays the profession is becoming more and more service-oriented, therefore appropriate communicative skills and a business-oriented mindset are also expected" - says Tamas Gönczi. According to him, it is quite difficult to find such multi-talented professionals, although the situation is getting better and better. "We are experiencing a slow, but distinctive improvement during executive searches but of course expectations are different in the case of different buildings."
The Facility Manager is a niche profession in Hungary. But according to Tamas Gönczi, the situation is the same in other countries as well, due to the complexity of the tasks. The expectations differ at every building. In addition to appropriate technical knowledge, business-oriented mindset and communicative skills, management skills, humbleness and problem-solving skills are also important - state the professionals, as facility management is an area where a person has to act swiftly, efficiently and empathically. High level of a foreign language, mostly English is indispensable on this field. "It is advisable to read through the tasks and responsibilities, and decide accordingly if you are over - or under-qualified for the job, because the position is a little different in every organization" - recommends Tamas Gönczi.
Published by HR Portal
Download the original in PDF:
Egy hiányszakma - facility menedzser.pdf