July 28th, 2015 – Mumbai, India – Pedersen & Partners, a leading international Executive Search firm with 53 wholly owned offices in 50 countries, today announced the appointment of Souveek Chakraborty as a Client Partner and the Head of its Mumbai office.
Mr. Chakraborty brings over 28 years of multifaceted experience in Sales, Marketing, Talent Management & Executive Search in the Technology, Energy, Oil & Gas, Hospitality, Real Estate, Logistics, Aviation and Infrastructure industries. Over the course of his career, he has fulfilled numerous retained C-suite Executive Search assignments across India and worldwide, implemented Leadership Programs and established a Talent Acquisition Centre of Excellence for an Indian Global Fortune 100 conglomerate. During his tenure as a Senior Partner in a Global Executive Search firm, Mr. Chakraborty was responsible for setting up the national Technology Practice Group. Prior to that, he was the Managing Partner for an Executive Search firm with a strong footprint in India, and has held other key management roles with Reliance Industries, BPCL (ex-Shell), HCL Corporation and Syntel Inc.
"Pedersen & Partners has an extended presence in India and continues to grow both regionally and globally, so I'm very excited to be joining the team and further advancing the firm's distinctive market positioning. I anticipate many complex assignments where I can advise our clients on multi-dimensional leadership and management challenges and opportunities," said Souveek Chakraborty, Client Partner at Pedersen & Partners.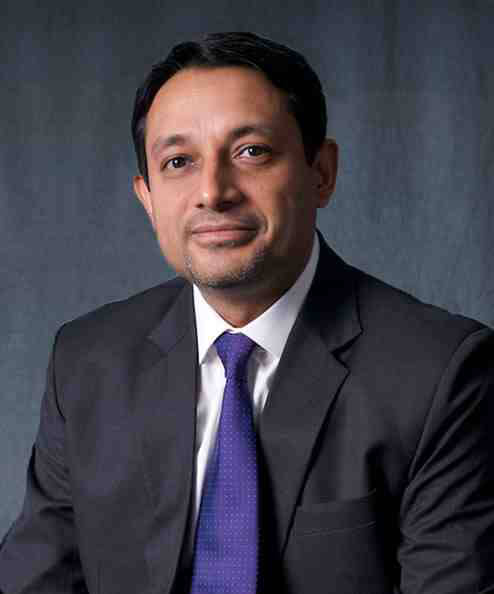 "Souveek brings an impressive Executive Search track record to Pedersen & Partners, and we are delighted to have such a high calibre professional lead our Mumbai office. This is an important step towards strengthening our presence and prominence in Southeast Asia, and enhancing our capabilities to serve local and regional clients. Souveek has accumulated a vast wealth of experience, a wide business network and deep insight into the Indian and regional markets in his many years dedicated to Executive Search. We look forward to incorporating this know-how as we continue to provide superior C-suite Executive Search solutions to our clients," added Avneesh Raghuvanshi, Country Manager for India at Pedersen & Partners.
---
Pedersen & Partners is a leading international Executive Search firm. We operate 53 wholly owned offices in 50 countries across Europe, the Middle East, Africa, Asia & the Americas. Our values Trust, Relationship and Professionalism apply to our interaction with clients as well as executives. More information about Pedersen & Partners is available at www.pedersenandpartners.com
If you would like to conduct an interview with a representative of Pedersen & Partners, or have other media-related requests, please contact: Diana Danu, Marketing and Communications Manager at: diana.danu@pedersenandpartners.com
Download the original in PDF: