Pedersen & Partners expands its Kiev team by welcoming Konstantin Golovin
July 14h, 2017 – Kiev, Ukraine – Pedersen & Partners, a leading international Executive Search firm with 56 wholly owned offices in 52 countries, is pleased to announce that Konstantin Golovin has joined its Kiev team as a Consultant.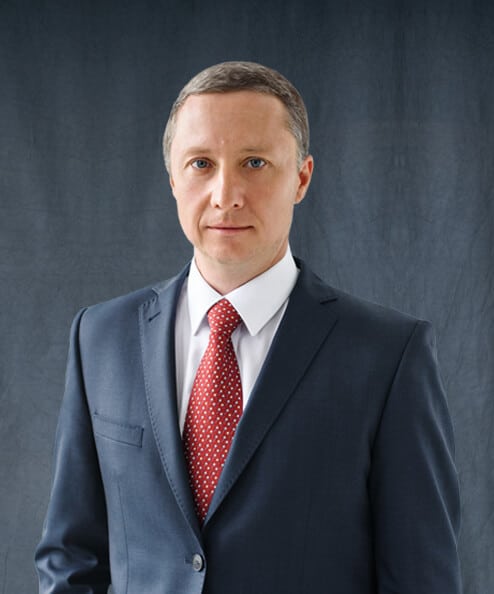 Mr. Golovin is an experienced search and HR professional with almost a decade and a half of Executive Search, Recruitment, and Consulting track record in the IT, Telecommunications, Life Sciences, and FMCG industries across Central Asia and the Caucasus. Over the course of his career, Mr. Golovin has worked for several regional and global companies, including leaders in the CIS market for HR services. Mr. Golovin has held various leadership roles, ranging from Central Asia Recruitment Manager to Business Development Manager for the Pharma Division of a leading CIS-dedicated HR services provider. He has extensive recruitment experience in the Telecoms sector, having served with the Ukrainian National Telecom operator and several local private providers. Prior to joining Pedersen & Partners, Mr. Golovin executed C-level searches while working as a Recruitment Manager covering Central Asia and the Caucasus for a leading provider of human resources management services. He was also responsible for managing, developing, and growing the Almaty and Astana recruitment teams while simultaneously directing the operational, budgeting, and business development areas.
"I'm very excited to become a part of the Pedersen & Partners Kiev team. The regional recruitment market has consistently increased its demand for cross-sector executives, and my broad background will allow me to select the right people and add value to our Kiev and global search and management consultancy operations," remarked Konstantin Golovin, Consultant at Pedersen & Partners.
"Konstantin has a solid track record of C-suite Executive Search work for national, regional, and global operators. He is well-equipped with strong industry know-how, analytical skills, and substantial exposure to the challenges of the recruitment industry in our region which make him a welcome addition to our Technology Practice team," added Vladimir Kolomoets, Client Partner and the Country Manager for Ukraine at Pedersen & Partners.
---
Pedersen & Partners is a leading international Executive Search firm. We operate 56 wholly owned offices in 52 countries across Europe, the Middle East, Africa, Asia & the Americas. Our values Trust, Relationship and Professionalism apply to our interaction with clients as well as executives. More information about Pedersen & Partners is available at www.pedersenandpartners.com
If you would like to conduct an interview with a representative of Pedersen & Partners, or have other media-related requests, please contact: Diana Danu, Marketing and Communications Manager at: diana.danu@pedersenandpartners.com
Download the original in PDF:
PR-Pedersen & Partners expands its Kiev team by welcoming Konstantin Golovin