December 2nd, 2013 – Moscow, Russia - Pedersen & Partners, a leading international Executive Search firm with 50 wholly owned offices across 47 countries, has announced the addition of Alexander Terpigorev as Principal to its team in Russia.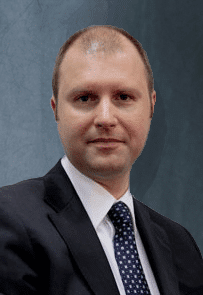 Alexander Terpigorev has over nineteen years of knowledge and expertise with in the Recruitment, Talent Search and   Executive Search sectors working with major multinationals on the Russian market with cross-industry experience. Prior to joining Pedersen & Partners, he was the Recruitment Department Manager with Allianz in Moscow and a Principal with a leading international executive search firm. Before that he spent four years developing his own consulting company. During his years of activity within the industry, Mr. Terpigorev has gained a remarkable track record by building his career in numerous companies from Researcher to Partner.
Sergei Serdioukov, Country Manager for Russia with Pedersen & Partners commented: "The addition of Alexander to our team is an important step in building further our strong presence in Russia and the CIS. Alexander's comprehensive knowledge of the local executive market and his leadership expertise will add significant value to Pedersen & Partners clients throughout the region".
"It is a great time to join the team at Pedersen & Partners, the growth and stability of the firm are unparalleled in the past four years throughout the industry.  They have a strong presence on the local market and they have a proven reputation for excellence throughout the region; I am proud to join them," added Alexander Terpigorev.
In 2012, Pedersen & Partners expanded their business with offices in France, Brazil, China, Indonesia and Kenya. In 2013 continued to strengthen their positions in Prague and Vienna by acquiring other well established Executive Search firms while also opening a new office in Lima, Peru.
The Moscow office address:
World Trade Centre
12 Krasnopresnenskaya nab, en. 6, # 1202
123610 Moscow, Russia
T +7 495 258 1815
E  Moscow@pedersenandpartners.com
W www.pedersenandpartners.com
---
If you would like to conduct an interview with a representative of Pedersen & Partners or have other media-related requests, please contact: Mark Anderson, Marketing & Communications Manager at:mark.anderson@pedersenandpartners.com
Pedersen & Partners is a leading international Executive Search firm. We operate 50 wholly owned offices in 47 countries: 34 offices in Europe & CIS, 7 offices in the Middle East & Africa, 9 offices in Asia and the Americas. Our values Trust, Relationship and Professionalism apply to our interaction with clients as well as executives. More information about Pedersen & Partners is available at www.pedersenandpartners.com
Download the original in PDF: