Pedersen & Partners strengthens its automotive expertise in India
May 17, 2018 – India – Pedersen & Partners, a leading international Executive Search firm with 56 wholly owned offices in 52 countries, is pleased to announce that Daanish Iqbal has joined the firm as a Principal heading the Automotive Practice in India.
Mr. Iqbal's experience spans almost 15 years of providing Executive Search services through boutique and large international search firms across industry verticals. He has been instrumental in executing key CXO mandates for both international and domestic clients in a range of sectors, including Automotive, Financial Services, Pharma and Infrastructure. Daanish has focused on the automotive industry throughout his Executive Search career, and has completed several leadership hiring engagements for global and Indian corporates in this sector.
"It's fantastic to be joining Pedersen & Partners at this time. The firm has built a solid portfolio and knowledge in the automotive practice, and it's an exciting time for the industry as a whole, with the innovation and technological disruptions currently underway. I look forward to adding my expertise to the acumen of our global team, so that we can continue to deliver quality solutions for our clients in India and internationally," commented Daanish Iqbal.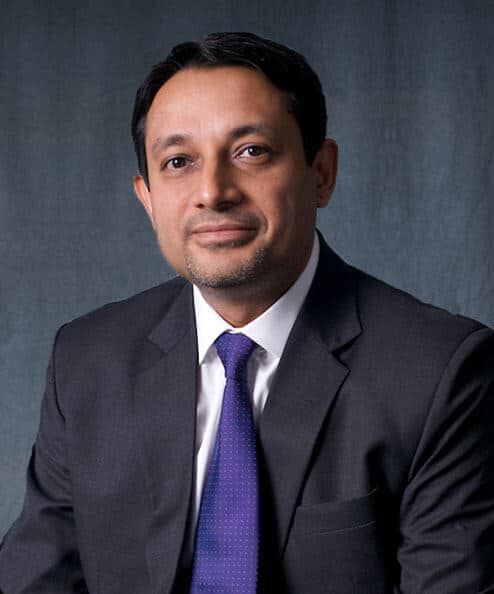 "We are excited to add Daanish to our team, and we look forward to him supporting our clients in harnessing opportunities and navigating the challenges of current market conditions. His significant background and track record in the Industrial segment, with a particular emphasis on the Automotive sector, enables him to partner with clients in fulfilling their critical and strategic leadership hiring," announced Avneesh Raghuvanshi, Country Manager for India at Pedersen & Partners.
---
Pedersen & Partners is a leading international Executive Search firm. We operate 56 wholly owned offices in 52 countries across Europe, the Middle East, Africa, Asia & the Americas. Our values Trust, Relationship and Professionalism apply to our interaction with clients as well as executives. More information about Pedersen & Partners is available at www.pedersenandpartners.com
If you would like to conduct an interview with a representative of Pedersen & Partners, or have other media-related requests, please contact: Anastasia Alpaticova, Marketing and Communications Manager at: anastasia.alpaticova@pedersenandpartners.com
Download the original in PDF:
Pedersen & Partners strengthens its automotive expertise in India