Executive Assessment
For every executive search project we undertake at Pedersen & Partners, our commitment is to find the best suitable candidate for the job. Matching the job requirements with the candidate's capabilities, readiness, effectiveness, and potential requires a complex process of thorough analysis and in-depth assessment of competencies and personality deployed via a comprehensive set of processes and tools.
During the executive search process, our consultants ascertain, through exhaustive multi-dimensional interviews and meticulous reference checks, a thorough impression of the candidate's business track record and performance. These structured interviews allow a broader perspective on individual profiles and generate a highly customised blend of multi-tier feedback and personality or psychological assessments. As a result, they provide deep insights into the executives' background and allow the clients to predict potential for success and subsequently, to secure sustainable performance improvement and growth through identifying derailers and risks.
In some cases, clients will supplement Pedersen & Partners' assessment with in-house, company-wide tests and assessments. For clients who do not have such in-house tools, or for clients who require an additional assessment of the shortlisted candidates, Pedersen & Partners offers the widely used and recognised Leadership Potential and Forecast Assessment Tools, based on the HOGAN Personality Inventory, Hogan Development Survey and Motives, Values and Preferences Inventory.
These assessment tools offer an additional range of measurement to our standard assessment methodology, introducing the personality assessment which we believe gives an extremely useful insight into how executives build and implement business strategies, manage change, conflict and people.
The results of these assessments aim to strengthen the process of predicting future performance and benchmark a profile against specific client and business needs and organisational culture, to ensure the best top executive hiring decisions and smooth leadership transitions.
Hogan assessment is based on the socio-analytical theory, which states that people are motivated by social interactions: people seek acceptance and recognition of others; while they strive for status and power. Besides the socio-analytical model, the HOGAN Personality Inventory relies on the Five Factor Model, which has been derived from studies delivered throughout all geographies and can be considered as universal.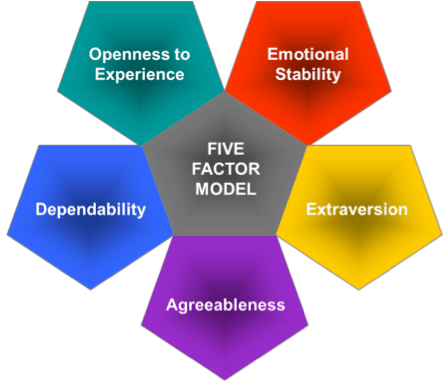 The Hogan Leadership Potential and Forecast Assessments are a valuable tool for other types of projects which require deeper assessment and additional evaluation, such as Talent Management initiatives, Career Planning, Management Assessment or Outplacement Projects.