Riga, Latvia - Kaspars Kauliņš, Principal at Pedersen & Partners spoke with the Latvian public broadcaster "Latvijas Sabiedriskie Mediji" about compensation in Latvian state-owned companies.
State-owned companies try to compete in the job market by aligning base salaries to private-sector levels, but compensation levels are limited, so that they do not exceed the average wage in Latvia plus a coefficient of variation equal to 10. This salary limit is bound to discourage good managers from working in the state and public sectors. With a few exceptions, private sector managers earn more.
"There were a number of difficult cases before the limitations were introduced, but aligning the base salary to the average wage plus a coefficient does not make for a flexible approach. The best managers cannot be put into a box. The question is – what is the motivation for experienced professionals to earn less at state-owned companies when they could theoretically earn more elsewhere?" asks Kaspars Kauliņš.
There is a huge difference between top executive compensation and average wages in Latvia. Last year, the average monthly salary in Latvia was 765 EUR before tax. However, average wages have recently increased by approximately 7%, based on both a strengthening export market and increases in the minimum wage. Salary increases are much higher in some specific areas, such as the IT industry.
---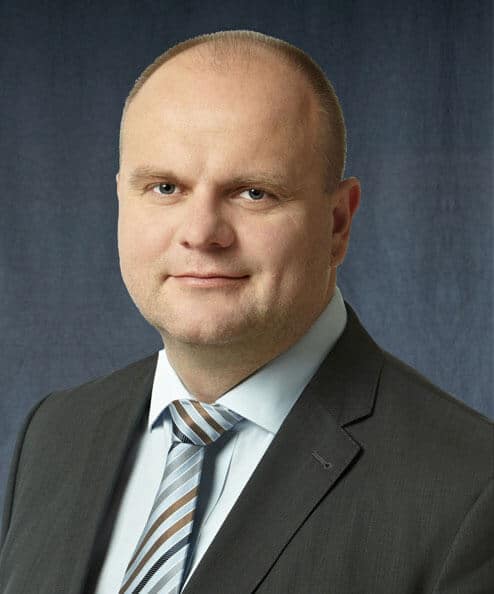 Kaspars Kauliņš is a Principal at Pedersen & Partners. Mr. Kauliņš brings over 20 years of solid expertise in executive search, organisational development, HR and strategic business consulting. Throughout his career, Mr. Kauliņš has held various senior positions within the Consumer Products (FMCG), Financial Services, Professional Advisory, and the IT & Telecommunications industries such as the Managing Director for the Estonian Business Center in Riga, and the Managing Director & Chairman of the Supervisory Board with a regional executive search firm. He has also held senior HR positions with Hansabank, Swedbank Group, and served as the Group HR Director for SPI Group. Additionally, he was the International Business Development Director at largest regional ITC company, and prior to joining Pedersen & Partners, Mr. Kauliņš was a leadership & strategy consultant with one of the leading training companies in Latvia.