Evita Lune, Partner for Global Digital Economy at Pedersen & Partners, took part in the jury of the 4th CEE Capital Markets & FinTech Awards in Warsaw, Poland.
The goal of the annual CEE Capital Markets & FinTech Awards Gala is to distinguish both publicly-listed and PE/VC-backed companies who are leading the dynamic and fast-paced changes in the CEE region's capital markets sector. Additionally, such events bring a more targeted investors' attention to both startup and established companies in CEE and Baltic region and exciting investment opportunities.
This year the event also placed emphasis on the disruptive FinTech sector. According to Thom Barnhardt, CEO of CEE Business Media: "These companies are capital-hungry to feed their global ambitions – and our Capital Matchmaking Day connected VC and Angel Network Investors with a flock of 15 impressive young companies."
Nominations for the awards were received from Poland, Romania, Ukraine, Hungary, Czech Republic, Lithuania, Latvia, and Estonia, while the international guests came from UK, USA, Switzerland, Germany, Finland, Sweden, Israel, India, Romania, Hungary, Czech Republic, Slovakia, Estonia, Latvia, and Lithuania.
The final short-list consisted of 84 companies competing for top prizes in 6 categories in the FinTech and 13 categories in the Capital Markets sectors. Jury Members included Investment Bankers and Brokers, Pension and Fund managers, representatives from five Stock Exchanges in the CEE region, VC investors and Associations targeting CEE's Capital Markets.
Evita Lune presented the award for the best IPO of the year:
"It was great to be part of the Jury suggesting the nominations and contributing my opinions on the shortlist in the six FinTech categories. It's impressive that Pedersen & Partners' expertise in the global FinTech arena is recognised at such high-level event," stated Evita Lune, Partner for Global Digital Economy at Pedersen & Partners.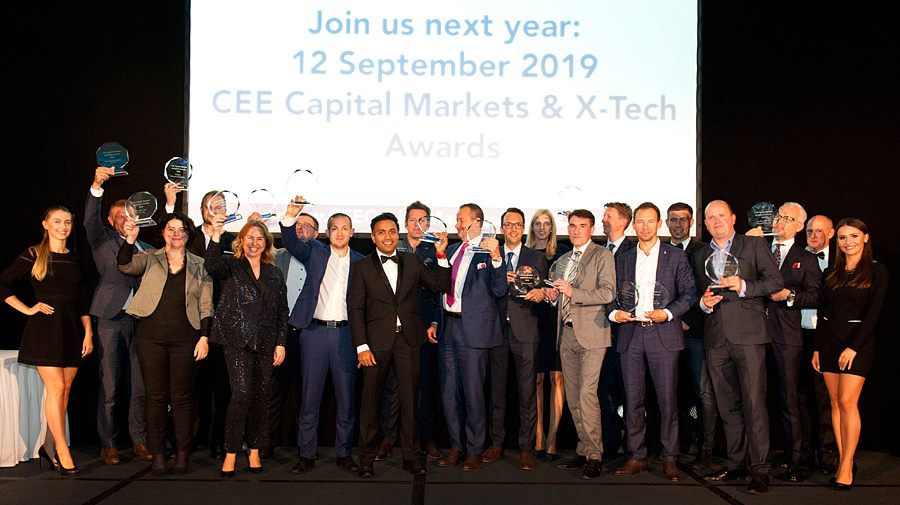 ---
Pedersen & Partners is a leading international Executive Search firm. We operate 56 wholly owned offices in 52 countries across Europe, the Middle East, Africa, Asia & the Americas. Our values Trust, Relationship and Professionalism apply to our interaction with clients as well as executives. More information about Pedersen & Partners is available at www.pedersenandpartners.com
If you would like to conduct an interview with a representative of Pedersen & Partners, or have other media-related requests, please contact: Anastasia Alpaticova, Marketing and Communications Manager at: anastasia.alpaticova@pedersenandpartners.com