Executive Search transformation, "Polnočni Klub," RTV Slovenia
Ljubljana, Slovenia – RTV Slovenia's popular talk show "Polnočni Klub" hosted a debate on the evolution of the recruitment industry and the increased demand for such services on the Slovene market. The discussion was moderated by renowned journalist Zvezdan Martič, and brought together a panel of professional recruiters that included Matej Mrak, Country Manager for Slovenia at Executive Search firm Pedersen & Partners.
Zvezdan Martič: "Most job-hunters know the challenges and hurdles of looking for a job. However, it is less well-known that employers also have difficulties finding the right people, especially to fill leadership positions with specific knowledge or to perform particularly demanding functions. That's when they turn to headhunters – firms or individuals who specialise in finding the exact candidate for a client's needs."
The debate focused on the evolution of the recruitment industry in light of the multitude of changes happening across all business domains and industries. The high penetration of technology and automation in all aspects of business operations has transformed corporations to a degree where their existing human capital cannot keep up with the trends and requirements of the market. Business owners and managers call on the services of Executive Search firms when their in-house recruiting capabilities are limited, or if they require a bird's-eye view of the company's strategy and want the management team to be aligned with the company's goals. Social media and professional networking platforms can be of great assistance when hiring a mid-level professional, but only a thorough interview can determine whether a candidate fits the culture, aspirations and ambitions of a specific company, and will be a good asset to the leadership team.
Matej Mrak: "Companies that are trying to transform and reinvent their business demand proactive Executive Search and leadership advice. The era of pure candidate search is long gone. An Executive Search expert will aim to add value to the client, to become a trusted advisor who understands the client's corporate views and strategy and can ensure alignment between the client and the hired leadership executive. It is also crucial to be able to expand and extrapolate from a single industry and choose candidates that hold future promise, especially with the new generation of managers. Structured experience in the exact field might not be the best solution for a client seeking a CTO, CIO or even CHRO – sometimes a fresh view from a parallel but intersecting industry is preferred, and it's the job of an Executive Search expert to bring these unexpected candidates to the table."
Adapted from http://4d.rtvslo.si/arhiv/polnocni-klub/174460650
---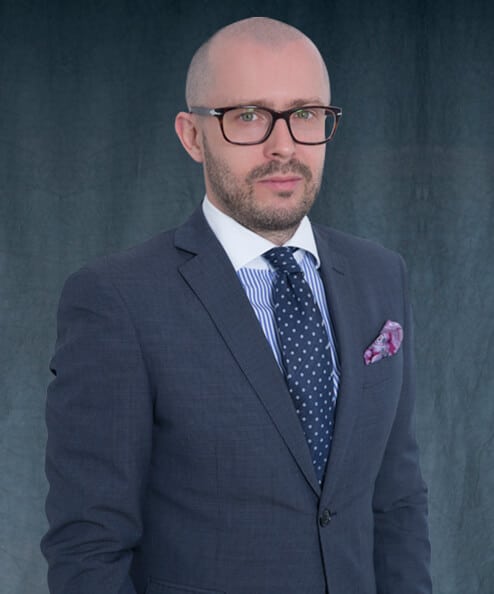 Matej Mrak is the Country Manager for Slovenia at Pedersen & Partners. Prior to joining the firm, Mr. Mrak held several senior positions in the HR & Recruitment industry, most recently with Microsoft, focusing on international talent acquisition and development, as well as leadership and management excellence. He has successfully managed international search & selection of executive & middle management positions in IT, Banking, Hospitality, Manufacturing, and Retail covering the CEE Region.
---
Pedersen & Partners is a leading international Executive Search firm. We operate 56 wholly owned offices in 52 countries across Europe, the Middle East, Africa, Asia & the Americas. Our values Trust, Relationship and Professionalism apply to our interaction with clients as well as executives. More information about Pedersen & Partners is available at www.pedersenandpartners.com
If you would like to conduct an interview with a representative of Pedersen & Partners, or have other media-related requests, please contact: Diana Danu, Marketing and Communications Manager at:  
Download the original in PDF:
NR_Executive Search transformation, "Polnočni Klub," RTV Slovenia