Global Executive Search firm Pedersen & Partners opens office in Lisbon, Portugal
November 16th, 2015 – Lisbon, Portugal – Pedersen & Partners, a leading international Executive Search firm with 56 wholly owned offices in 52 countries, is proud to announce the opening of its office in Lisbon, Portugal. This is Pedersen & Partners' 34th established office in Europe, and follows the recent launches of offices in the U.S. and Mexico.
Margarita Hernández will serve as the Country Manager for Portugal, and will also oversee Executive Search engagements in Angola. Ms. Hernández joins Pedersen & Partners from Accenture, where she conducted management consulting assignments across Europe and Africa over the last 18 years. She has worked with Fortune Global 500 & 100 and mid-cap organisations, covering Organisational and Human Capital management consulting, with deep knowledge in International Transformational Projects.
"Pedersen & Partners is one of the world's most innovative and fastest growing Executive Search firms, and the Iberian team comprises an excellent group of talented, energetic, mindful and experienced professionals. I'm thrilled to take on the leadership role in the new Lisbon office and look forward to supporting our clients' Executive Search needs in Portugal, Africa and other regions," stated Ms. Hernández.
"Over recent years, we have registered a significant demand for senior search mandates from our international clients growing their operations in Africa. Given our experience and our extensive footprint across both emerging and established markets, having a dedicated counterpart in Portugal will make a significant difference for our clients," said Martin Pike, Managing Director of Sub-Saharan Africa region at Pedersen & Partners.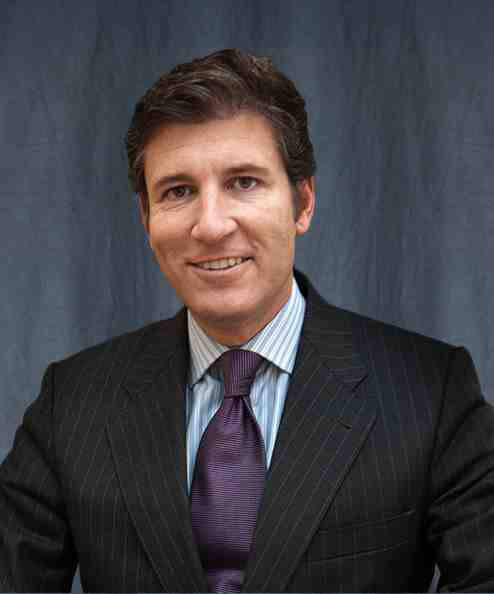 Alvaro Arias, Partner in charge of Iberia and Latin America at Pedersen & Partners, added: "With the financial crisis subsiding, the flow of business opportunities in the Iberian peninsula is robust, while Africa, with its constant and dynamic growth, holds immense potential. We are delighted to have Margarita at the helm of our Portuguese operations, and connecting our regional and global clients to Angola and thus deeper into Africa. We are confident that this new appointment further consolidates our strategic positioning, advancing our firm's footprint and prominence."
The Lisbon office enhances Pedersen & Partners' global coverage and will not only provide Executive Search services, but will also offer innovative human capital and leadership consulting services including Competency Assessment, Market Mapping and Compensation Consulting.
The Pedersen & Partners Lisbon Office can be found at:
Avenida da Liberdade, 110-1º
1269-046 Lisboa, Portugal
T +351 213 404 659
E: Lisbon@pedersenandpartners.com
---
Pedersen & Partners is a leading international Executive Search firm. We operate 56 wholly owned offices in 52 countries across Europe, the Middle East, Africa, Asia & the Americas. Our values Trust, Relationship and Professionalism apply to our interaction with clients as well as executives. More information about Pedersen & Partners is available at www.pedersenandpartners.com
If you would like to conduct an interview with a representative of Pedersen & Partners, or have other media-related requests, please contact: Diana Danu, Marketing and Communications Manager at:  
Download the original in PDF:
PR_Global Executive Search firm Pedersen & Partners opens office in Lisbon, Portugal