The growth and future of e-commerce in the Middle East
Perhaps the most significant of all recent developments in retail is the growth and progress of e-commerce. According to a joint study by Dubai Economy and Visa [1], the UAE is currently the most advanced e-commerce market in the Middle East and North Africa, revealing an estimated annual growth of 23% between 2018 and 2022. While customers continue to enjoy the 'destination shopping' aspect of visiting a physical store, COVID-19 has encouraged many people to try e-commerce for the first time. This jump in online users is not expected to reduce.

A recent study of ten markets in the region [2], including the United Arab Emirates and Saudi Arabia, revealed that up to 40% of respondents are now shopping online more than they were before the novel coronavirus outbreak.
Research commissioned by the global consultancy firm Kearney Middle East asked consumers if they would maintain their current shopping behaviours after the pandemic: 48% in the UAE and 69% in Saudi Arabia answered 'yes'. This behaviour usually translates to shopping that is less frequent and more planned, with bigger online grocery purchases.
Moreover, the World Economic Forum [3] has estimated the UAE's 2020 e-commerce market at $27.2bn, with similar growth across MENA.
As we monitor shifting consumer expectations during these times of crisis, we can witness new technologies and online platforms gaining prominence. Preliminary data suggests that these trends will remain as the new normal, even after the pandemic has subsided. The retail sector must prepare for the impact of technologies such as artificial intelligence (AI), robotics and the internet of things (IoT). These high-tech developments are at the core of the Fourth Industrial Revolution, and no sector will be immune to their advancements. In our opinion, this time will be looked back on as a watershed moment.
Supply Chain optimisation enabling a better e-commerce solution
Transitioning retail supply chains to support e-commerce is not a quick fix; it requires careful planning and a clear strategy for implementation. Many retailers do not have their physical operations set up to match the digital processes and service requirements for running an e-commerce business. A beautiful, glossy online store is all very well, but for this kind of transformation, it is essential to have supply chain leadership from people with both digital experience and hands-on supply chain expertise.
Traditional retailers need significant investment to ensure that warehousing facilities and workflows are suitable for managing e-commerce fulfillment and last mile logistics. Investments in technology will provide end-to-end visibility, while the use of AI and Robotic Process Automation will improve speed and efficiency in analysing data and managing administrative tasks. Investment in robotics and warehouse automation is a key requirement, and we are already seeing a marked increase in activity.
One of the key statistics shared in the Q1 2020 Supply Chain Tech analyst report from financial data and software company Pitchbook is that investment in warehouse robotics technology start-ups was $381 million in the first quarter of 2020, a 57% increase from the same quarter in 2019. 
When it comes to managing fulfillment and last mile deliveries and returns, creating an exceptional customer experience is critical to success from initial order to delivery. The 'Amazon effect' has created very high customer expectations; today's consumers expect full visibility of their order, they expect it to be accurate and they want it fast. Moreover, they expect a level of customer service that is second to none.
An added challenge has been brought about by the COVID-19 crisis, where social distancing measures in warehouses and fulfillment centres are slowing workflows and negatively impacting turnaround speed, the solution is to be found in the smart use of technology alongside the human work force.
Will virtual shopping become the future?
Many consumers are now trying online shopping for the first time, either to avoid possible COVID-19 exposure, or to avoid the new reality of socially-distanced brick-and-mortar shopping altogether.
With the shift to e-commerce accelerating due to the COVID-19 lockdowns, it is time for retail brands to consider the next evolution of retail marketing, Augmented Reality (AR). Forward-looking companies are already developing these solutions and working with big-name retailers in different sectors while others are in deep discussions or working towards pilots. The implications of virtual reality for shopping are substantial; shoppers can put on a headset and enjoy the in-store experience from their own couch. We have seen an outstanding amount of innovation over the past few months, with retailers increasingly using technology to help online customers visualise themselves trying out luxury products.
According to a recent Deloitte report [4], the COVID-19 pandemic will force nearly all business to move towards virtual sales. This shift will not only safeguard short-term revenues and profits, but also move companies beyond the current anomalous situation, and enable long-term profitable growth. We have already seen AR try-on tools for make-up, sunglasses, clothing and even homewares.
Gucci has recently embraced AR virtual platforms in its collaboration with Snapchat, allowing consumers to use Snapchat filters to virtually try on Gucci shoes, and see how they look with an outfit. This Gucci/Snapchat campaign highlights the potential of AR for different e-commerce applications, and is available in the UAE, KSA, UK, US, France, Italy, Australia & Japan.
Diesel recently introduced its Hyper Room, a 360-degree digital platform which offers the ultimate virtual buying experience and exhibition space. Diesel CEO Massimo Piambini believes they have set a new industry benchmark for digital transformation.
The Middle East mall experience: here to stay
However, predicting the post-COVID retail landscape is not simple. We anticipate the emergence of a hybrid shopping experience combining online and physical stores, because technology has not yet reached the point where consumers can experience texture in a virtual environment; we cannot touch, feel, smell or interact with products online. It is also worth mentioning the important social role that malls play in the Middle East, especially during the hot summer months. Individuals, couples, families, and groups of friends will continue to visit the malls for shopping, dining, entertainment – a chance to stretch their legs and socialise whilst respecting social distancing in large air-conditioned environments.
Digital shopping will never replace the experience of physically interacting with a product, but with more people looking to buy online more often, providing additional context through digital means is a smart way to go. Provided that the supply chain is properly set up to support both online and physical stores, it's a winning strategy.
Co-authors:
Brian Cartwright
is Client Partner, Supply Chain and Logistics for Pedersen & Partners and is based in Dubai, UAE. He specialises in Supply Chain & Logistics-related functions for CxO, VP, and Director level in global, regional, and country level roles, working with service providers and end-user companies across the globe including large listed corporations, family-owned conglomerates, SMEs, and start-ups.
Mr. Cartwright has over fifteen years of experience in Executive Search and Recruitment. During his career he has owned and managed successful businesses in the Middle East and Europe.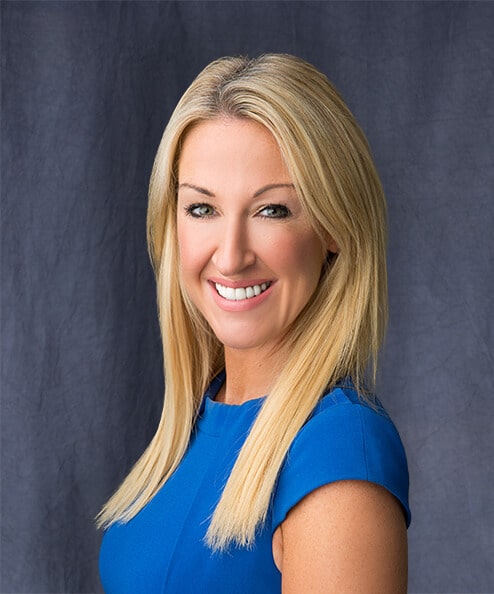 Cassie Owen
is a Client Partner at Pedersen & Partners, based in Dubai, UAE. Ms. Owen specialises in the Retail and Luxury segment across the MENA region. She has almost two decades of Retail & Fashion recruitment expertise at Board and C-Level across all disciplines, as well as Core Retail Operations, Buying & Merchandising, PR & Marketing, Design and eCommerce. Her client portfolio includes Luxury Fashion Groups, Franchised Retailers, Family Groups and Private Equity Clients. Prior to joining Pedersen & Partners, she was a Partner for the Middle East region with one of the largest privately owned global Executive Search firms, specialising in the Retail, Fashion, Consumer, and Luxury Practices.
Ms. Owen was awarded the "Women in Business" scholarship by Hult International American School and has an International Marketing degree. She was previously awarded "Best in Fashion & Retail Recruitment for International Markets." In addition to her native English, Ms. Owen has basic knowledge of French and German.
Andrea Williams
is a Client Partner based in Dubai. Ms. Williams brings over 20 years of extensive Executive Search experience with a proven track record of projects across Russia, CIS, the Middle East and Africa with a special focus on the Financial Services, Consumer Products and Retail sectors. Prior to joining the firm, Ms. Williams worked as a Director of a boutique emerging markets Executive Search firm based in Dubai and previously as a Senior Executive Search Consultant for CIS and MENA at an international Executive Search firm based in Moscow. Before entering into the Executive Search and recruitment industry, she worked for three years at investment bank JP Morgan based out of London.
Ms. Williams holds a BA Hons American Studies from the University of Wales, Aberystwyth and while at JP Morgan, achieved her CIMA qualification.