June 11th, 2015 – Kiev, Ukraine – Pedersen & Partners Client Partner Vladimir Kolomoets participated in the third HR Wisdom Summit, which took place in Kiev and encompassed all the latest talent management, retention and education trends under the slogan "Let's create opportunities!"
The HR Wisdom Summit is a convention where HR directors and experts have the chance to share their successful experience, unique knowledge and personal lessons learned. The event gathered 200 top managers, HR directors and specialists, business coaches and consultants from countries including the USA, Ukraine, Spain and Poland. Top managers are constantly faced with demanding HR challenges, especially during times of crisis, and at this event they were able to identify and take advantage of new opportunities, and even create their own.
The HR Wisdom Summit featured two formal panels: one dedicated to an overview of anti-crisis HR practices and the other examining current and future trends. The event also offered a unique opportunity to receive free expert consultations on staff training, performance reviews, labour rights, and employer brand management. Pedersen & Partners was one of the official partners of the Summit, and Client Partner Vladimir Kolomoets moderated one of the Summit panels.
"For years now, the HR Wisdom Summit has been a great place for leading HR professionals to get together and share their experiences. This year's event in Kiev was special, because we brought up the topic of business professionals who are joining with the Ukrainian state authorities to drive reforms in the country. We need to bring new blood into the public sector of Ukraine. The role of the HR community is crucially important for this process of change and I'm proud that Pedersen & Partners was one of the official partners of this important event," stated Vladimir Kolomoets.
---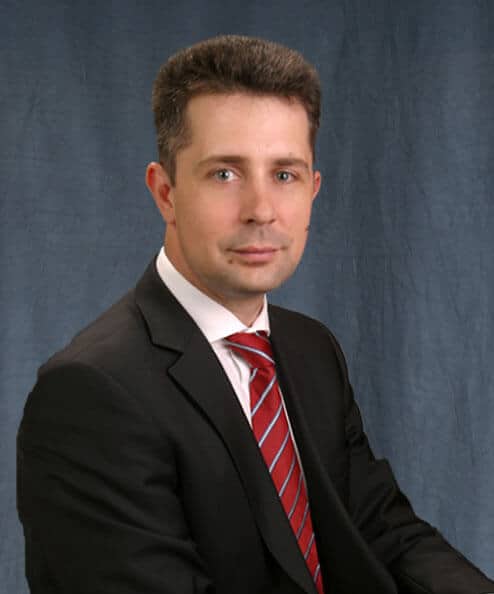 Vladimir Kolomoets is a Client Partner at Pedersen & Partners based in Kiev, Ukraine. Mr. Kolomoets has more than 12 years of experience in the Executive Search industry across the CIS region. Before joining the firm Mr. Kolomoets was a Client Manager with an international Executive Search firm and was based from both in Moscow, Russia and Kiev, Ukraine. He completed over 300 Executive Search and recruitment assignments across all practice groups, however he has particular expertise in the Industrial (Heavy Industry, Mining, Metallurgy, Agribusiness), Telecommunications, Technology and Consumer Products sectors.