New premises for the Pedersen & Partners Riga office, "Dienas bizness"
Riga, Latvia – Pedersen & Partners Riga has moved its office location to newer, larger premises.
Global Digital Economy Partner Evita Lune explains: "The rooms in the new office have been planned to satisfy our needs, and built in such a manner as to protect confidential business information. The office suite has multiple entrances and exits, as well as private meeting rooms. The monthly rent per square meter is about 30% higher than what we paid for the previous office, but our employees and clients appreciate the advantages of the new office, so it is worth it." Evita especially likes the proximity of Skonto Stadium. "We are an active team, and we often exercise there to bond as a group and inspire ourselves to achieve greater things."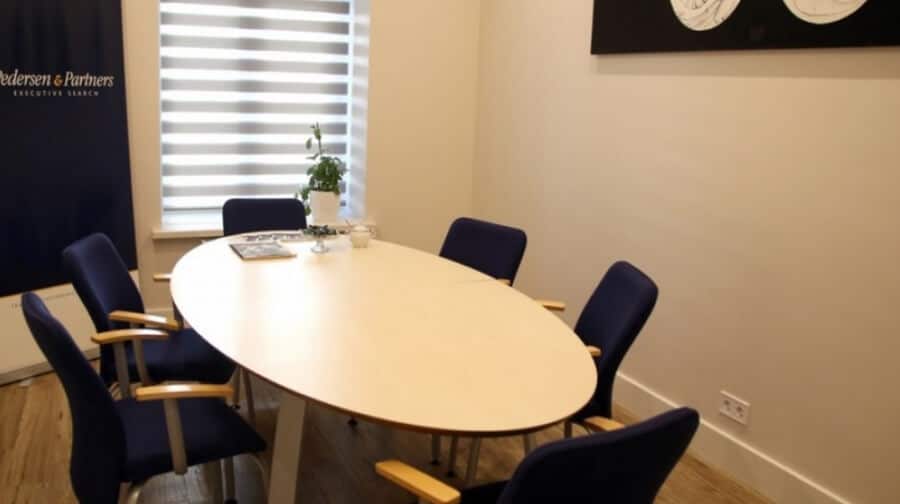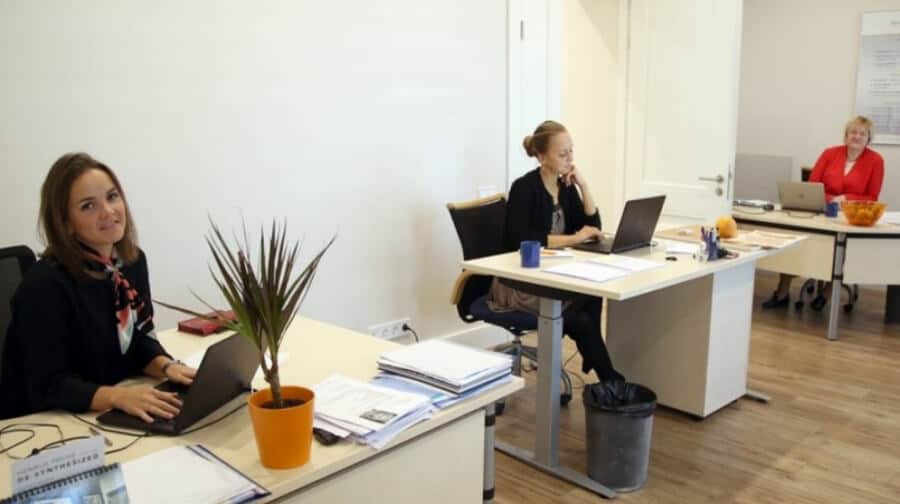 "This is an ideal place for our business to assure a high level of confidentiality," concluded Evita Lune, Global Digital Economy Partner at Pedersen & Partners.

Evita is also pleased with the calm environment and facilities on Antonija Street: "It is suitable for our business as we need to provide confidentiality. There are many excellent spots for business meetings around. Usually we choose the Riviera and Rossini restaurants and have lunch at Mr. Fox or Index Café – a great, interesting kitchen and service for not-so-high prices."
Evita concludes that although Pedersen & Partners expects to see new projects and higher business intensity in the developing New Hanza City territory, Antonija Street will remain a quiet oasis in the centre of Riga.
Photo credit: Dienas Bizness
---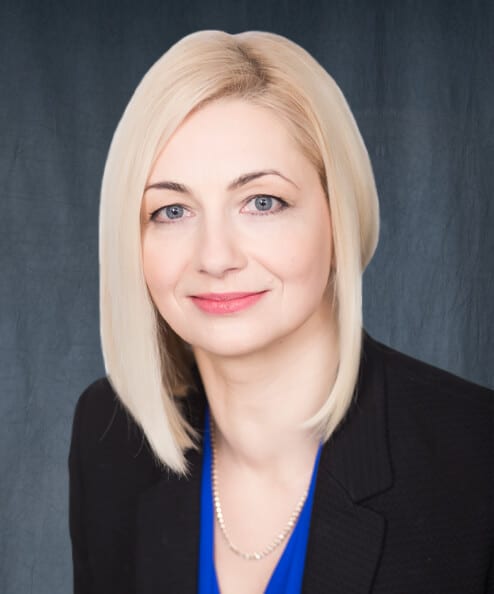 Evita Lune joined Pedersen & Partners in 2005; she is a Partner who develops and implements the firm's Global Digital Economy strategy, while simultaneously leading the Retail Practice Group and overseeing the Latvia, Poland, and Belarus teams. Currently she has a deep-seated focus on FinTech assignments, partnering with global clients to build digitisation capabilities and reinvent core organisational elements through critical talent acquisition strategies. As Partner, Ms. Lune also takes on regional oversight, and through completing numerous senior-level assignments, she has established strong cooperation with clients in Poland, the Baltics, Scandinavia, Russia, and CIS across the Banking, FinTech, Consumer Goods, Retail, Pharmaceutical, Manufacturing, and the Professional Services sectors. Her previous experience includes three years with the Stockholm School of Economics in Riga as the Executive MBA Program Director and six years with Shell in international and regional marketing management functions in Riga, Budapest, and Brussels.
---
Pedersen & Partners is a leading international Executive Search firm. We operate 56 wholly owned offices in 52 countries across Europe, the Middle East, Africa, Asia & the Americas. Our values Trust, Relationship and Professionalism apply to our interaction with clients as well as executives. More information about Pedersen & Partners is available at www.pedersenandpartners.com
If you would like to conduct an interview with a representative of Pedersen & Partners, or have other media-related requests, please contact: Diana Danu, Marketing and Communications Manager at: diana.danu@pedersenandpartners.com
Download the original in PDF:
NR - New premises for the Pedersen & Partners Riga office, "Dienas bizness"