Pedersen & Partners appoints Mark Paviour Country Manager for the United Kingdom
January 8th, 2018 – London, UK – Pedersen & Partners, a leading international Executive Search firm with 56 wholly owned offices in 52 countries, is pleased to announce that Mark Paviour has joined the firm as Country Manager for the United Kingdom.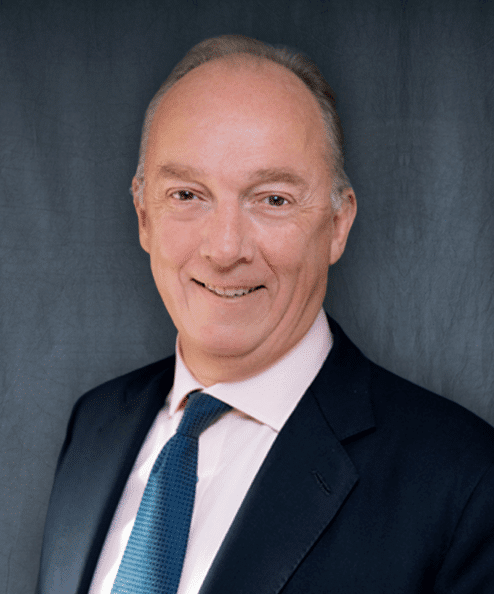 Mr. Paviour joins Pedersen & Partners from the Executive Search firm Egon Zehnder, in which his career spanned some 24 years in the UK and the Middle East, culminating in his promotion to Partner. During his tenure at Egon Zehnder, Mr. Paviour served on the Global Financial Services Practice Group leadership team, ran the Asset/Wealth Management and Sovereign Wealth Fund practices and participated in the Global CFO Practice Group. Mr. Paviour advised boards and senior management teams on the handling and execution of board, C-suite, and senior executive appointments, board effectiveness reviews and succession planning assignments for a range of clients and regions. Moreover, he led senior executive and "high potential" leadership assessments, and talent mapping consulting projects. Prior to entering Executive Search, Mr. Paviour worked in banking with Goldman Sachs and Saudi International Bank.
"Pedersen & Partners has established a significant track record and expertise in building client leadership teams, particularly in emerging markets. At the current time, the opportunity to serve UK-located organisations is a compelling one, whether they see the UK as a great place to do business, or seek to grow internationally from the UK and want to develop a more diverse talent pool. I am excited to have the opportunity to join a firm that operates a global P&L, leveraging its network and experience to support its clients, retains an entrepreneurial spirit, and has a desire to craft solutions for its clients' talent needs. I look forward to working with my colleagues to build the Pedersen & Partners team and presence in the UK," stated Mark Paviour, Country Manager for the United Kingdom.
"The UK is an important global hub for many companies, and we want to make the best Executive Search advice available to the decision-makers at these companies. Mark's proven track record of advising boards and senior management teams across diverse industries and marketplaces will ensure our clients' success," announced Poul Pedersen, founder and Managing Partner of Pedersen & Partners.
---
Pedersen & Partners is a leading international Executive Search firm. We operate 56 wholly owned offices in 52 countries across Europe, the Middle East, Africa, Asia & the Americas. Our values Trust, Relationship and Professionalism apply to our interaction with clients as well as executives. More information about Pedersen & Partners is available at www.pedersenandpartners.com
If you would like to conduct an interview with a representative of Pedersen & Partners, or have other media-related requests, please contact: Anastasia Alpaticova, Marketing and Communications Manager at: anastasia.alpaticova@pedersenandpartners.com
 
Download the original in PDF:
PR - Pedersen & Partners appoints Mark Paviour Country Manager for the United Kingdom