December 10, 2013 – Kiev, Ukraine - Pedersen & Partners, a leading international Executive Search firm with 50 wholly owned offices across 47 countries, has announced the addition of Vladimir Kolomoets as Client Partner to its team in Ukraine.
Mr. Kolomoets has over 12 years of experience in the Executive Search industry across the CIS region, having completed more than 300 assignments in his career. Before joining the firm Mr. Kolomoets was a Client Manager with Neumann Partners Executive Search and was based both in Moscow, Russia and Kiev, Ukraine.
"It is our strategy at Pedersen & Partners to retain the leaders within Executive Search and various industries to become advisors to our clients, Vladimir Kolomoets, is an excellent example of such an individual.  We are certain he will add value to Pedersen & Partners and we are confident he will quickly be a trusted advisor to our clients," said Gautier Vasseur, Partner & Head of CIS and Greater China.
Alexey Dolgikh, Country Manager Ukraine with Pedersen & Partners commented: "We are excited to welcome Vladimir to our team, his senior profile and well established reputation on the market throughout CIS, especially here in the Ukraine is known, he will be a solid asset to our team."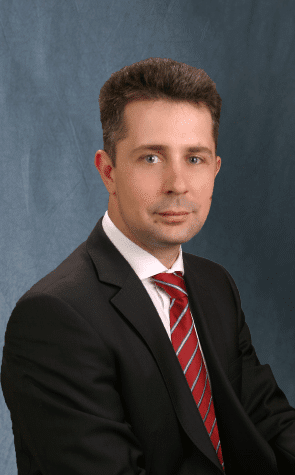 "I have followed the growth of Pedersen & Partners in the last decade, they have established themselves as a leader throughout the emerging markets, it is an exciting time to join the firm and be part of their tremendous success. I feel my experience will only add to their already strong and well established team here in Kiev and CIS," added Vladimir Kolomoets.
In 2012, Pedersen & Partners expanded their business with offices in France, Brazil, China, Indonesia and Kenya, also Peru later in 2013.
The Kiev office address:
75, Zhylyanska St., BC Eurasia,
01032, Kiev, Ukraine
T +380 44 569 5988
E  Kiev@pedersenandpartners.com
W www.pedersenandpartners.com
---
If you would like to conduct an interview with a representative of Pedersen & Partners or have other media-related requests, please contact: Mark Anderson, Marketing & Communications Manager at: mark.anderson@pedersenandpartners.com
Pedersen & Partners is a leading international Executive Search firm. We operate 50 wholly owned offices in 47 countries: 34 offices in Europe & CIS, 7 offices in the Middle East & Africa, 9 offices in Asia and the Americas. Our values Trust, Relationship and Professionalism apply to our interaction with clients as well as executives. More information about Pedersen & Partners is available at www.pedersenandpartners.com