Pedersen & Partners stärkt seine europäische Präsenz und ernennt einen neuen Head of Consumer Products und Retail für Deutschland
9. Juni 2016 – München, Deutschland – Pedersen & Partners, eine der führenden internationalen Executive Search Beratungen mit 56 voll intregierten Büros in 52 Ländern, freut sich bekannt zu geben, dass Jan Großmann das deutsche Team als Client Partner und Head of Consumer Products und Retail verstärkt.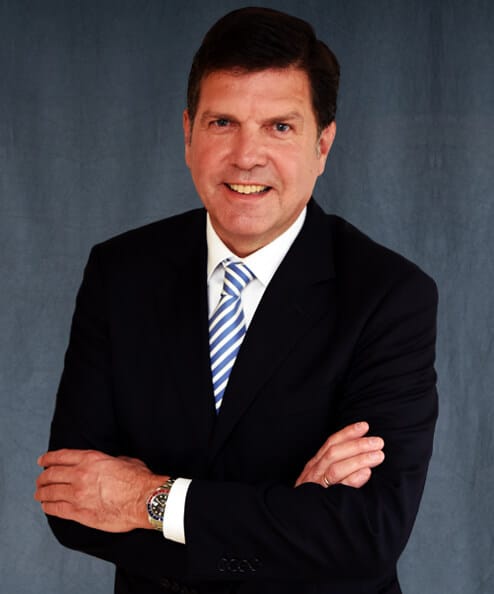 Mit Jan Großmann erweitert die Beratung konsequent ihr Angebot in den Kompetenzfeldern Konsumgüter, Handel und Medien auf dem europäischen Markt. Herr Großmann kann auf langjährige Management- und Führungserfahrung im Executive Search, FMCG, Einzelhandel und Medien zurückblicken. Zahlreiche erfolgreich abgeschlossene internationale Projekte in den Bereichen Executive Search, Executive Assessment und Board Services als Senior Partner einer der weltweit führenden Executive Search Beratungen runden sein Profil ab. Dabei liegt der Fokus seiner Beratung auf den Funktionen General Management, Marketing, Vertrieb, Business Development und Operations. Vor seinem Einstieg in den Executive Search war er in Führungspositionen bei  Unternehmen wie Procter & Gamble, Tchibo, PepsiCo und Bertelsmann tätig. Jan Großmann verfügt über ein tiefes Verständnis in der Strategie- und Geschäftsmodellentwicklung und deren Implementierung in Konzernstrukturen sowie auch in mittelständischen und inhabergeführten Unternehmen.
Die Nachfrage für Konsumgüter und im Einzelhandel ist in den Märkten West- und Zentraleuropas sehr großen Schwankungen unterworfen. Durch ständige Anpassungen der Geschäftsmodelle ist die Migration von Talenten essentiell notwendig. Dies wiederum erfordert innovative Ansätze bei der Rekrutierung von kompetenten, veränderungsfähigen und empathischen Führungskräften. Ich freue mich darauf, mit dem 'Weltklasse'–Team von Pedersen & Partners unser Angebot rund um das Thema Führungskräfte zum Nutzen unserer Kunden ständig weiter zu entwicklen und zu verbessern ", erklärt Jan Großmann, Client Partner und Head of Consumer Products und Retail für Deutschland.
"Jan ist eine hervorragende Ergänzung für unser Team. Seine ausgeprägte Kundenorientierung, die umfangreiche Management-Erfahrung und sein exzellentes Netzwerk in Industrie und Handel wird unseren Kunden einen deutlichen Mehrwert bieten und das weitere Wachstum unseres  Unternehmens nachhaltig unterstützen, in Deutschland und auch international", ergänzt Guido Bormann, Country Manager für Deutschland bei Pedersen & Partners.
Pedersen & Partners ist eines der am schnellsten wachsenden Personalberatungsunternehmen weltweit; das Unternehmen ist zu 100% im Besitz seiner Partner, die alle aktiv im operativen Geschäft Kunden betreuen. Pedersen & Partners feierte im Januar 2016 sein 15-jähriges Bestehen und hat anläßlich dieses Ereignisses eine Webseite kreiert, auf der die Meilensteine der Unternehmensentwicklung wiedergegeben werden, und ein Jubiläumsvideo veröffentlicht.
---
Pedersen & Partners ist ein führendes internationales Executive Search-Unternehmen mit 56 Büros in 52 Ländern in Europa, dem Mittleren Osten, Afrika, Asien und Amerika. Unsere Werte Vertrauen, Beziehungen und Professionalität erstrecken sich auf Klienten und Geschäftspartner. Mehr Information über Pedersen & Partners finden Sie auf www.pedersenandpartners.com
Wenn Sie ein Interview mit einem Manager von Pedersen & Partners führen wollen oder eine andere Medienanfrage haben, kontaktieren Sie bitte auf Englisch: Frau Diana Danu, Marketing & Communications Manager: diana.danu@pedersenandpartners.com