Evita Lune, Partner & Country Manager for Latvia at Pedersen & Partners was the Keynote Speaker at the Women's Entrepreneurship Day (WED) which took place in Riga, Latvia on November 19th, 2014.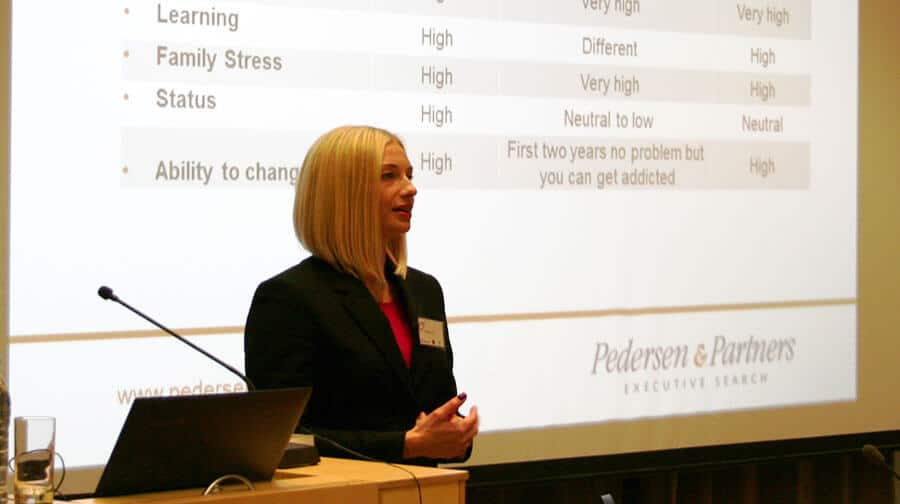 Ms. Lune's speech "Take Responsibility, Break Stereotypes, Free your mind" gave her personal insights and experience about collaborating as a woman with business women globally as well as highlighting the opportunities and disadvantages offered by a corporate career vs a start-up for a woman. During her speech, Ms Lune commented, "It does not matter if you are a man or a woman; it does not matter where you are coming from. The only limit is your mind. You can be as great and as free as your mind allows you to be."
Evita Lune is a Partner with Pedersen & Partners responsible for managing the operations in the Baltics as well as Poland for the firm. Ms. Lune achieved Partner status after successful business and team development both globally and in the Baltics. She has delivered successful executive search projects throughout Europe as well as globally in Colombia, Mexico and Brazil. In October, 2014 Forbes Latvia included Ms. Lune in the top 25 most successful business women in Latvia.